In earlier tutorials, we already told you how to add DVD-menus from Catooh to your video projects and how to create your own DVD-menu. Today, we want to show you, how to make your DVD-menu even more individual and dynamic, by using thematically matching background videos.
Matching the season, we created a DVD-menu about the winter holidays. But in case your DVD content has a different topic – don't worry! You will surely find something suitable in our wide product range.
Many roads lead to Rome
There are three ways to add a background video to your DVD-menu. You can either use an automatically created DVD-menu, add a video you created earlier or use a scene from the movie you want to burn on DVD. Following, we will explain each single method and the settings you will have to make in MAGIX Movie Edit pro.
Tip: For our example, we created a DVD with just one menu item. In case you are creating a DVD that contents several videos, you will accordingly see more of them. The procedures described in this tutorial apply likewise.
1st option: use an automatically created user-defined DVD-menu
It is extremely simple to create an animated DVD-menu, when you are using the menu layouts that are included in MAGIX Movie Edit pro. Just pick one of the presets under "User-defined" and then click on "Assign".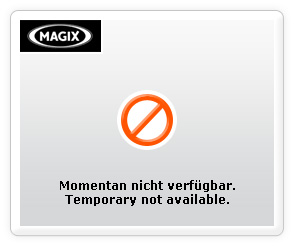 The special thing about these presets is, that they access to your DVD content and pick photos or video sequences by chance to use them for the animated menu. After a short calculation period you will see the result of that random selection on the preview screen. Click on the "Play"-button below the screen, to see how the menu would look when running the DVD.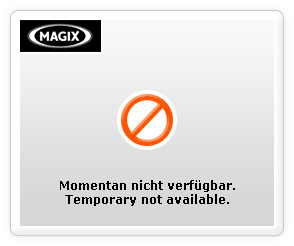 2nd option: use one of your own videos as background
In case you do not want to work with menu presets and want to create your DVD-menu independently, you have to pick a preset and edit it afterwards. To have every freedom for arranging your menu, you should use one of the "blank" presets under "Static".
After doing so, activate the "Edit" mode. You have now access to various functions to edit your DVD-menu. On the left side you can manage how many films you want to include on your DVD or create sub-menus and a chapter overview. On the right side, you can edit the design of your menu.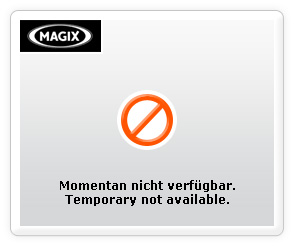 To add your own background video, you have to mark "Video" underneath "Design page" and then click the button behind it. Now a new menu opens, in which you can do all the necessary settings for your background design.
First choose a source for your background video under "menu image". You can do this in two different ways. Either you use a film saved on your hard disk, mark "Use other video" and open the respective file. Or you use a background video that you created with MAGIX Movie Edit pro. In that case, you do not have to export the movie. Just click on "Use background project" and then select the video.
Now you can decide whether your video should be shown by full length, by moving the slidebar underneath "Length".
Make sure to activate "Use movie soundtrack" under "Options, when your video comes along with music or other sound. If not, you can add music to your DVD-menu afterwards by clicking "Sound/Music" and choosing an audio file.
When you are done with your settings, click "OK" to return to your DVD-menu. And that is what it could look like: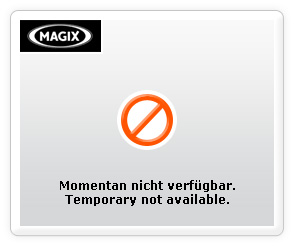 3rd option: use a scene from your main movie as background video
The third method is to use a part of your main film as background video. Open "Video" again. Now mark "Use sequence from movie" and choose a sequence by moving the slidebars below into the right position.
This sequence will then be repeated as a loop in your DVD-menu until the film starts. That is why it makes sense not to use the music from the original film, but to choose another soundtrack for your background video. Choose "Length of menu animation is determined by" → "Longest medium". The video loop will then be repeated until the end of the background music.
Adjust the DVD-menu arrangement
When you added your background video, you can make additional adjustments by arranging your DVD-menu. In the "Edit" mode, all elements of the menu appear framed.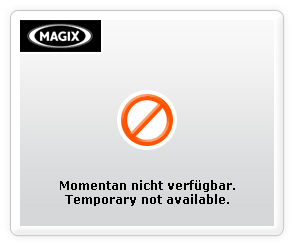 You can move the individual elements on the screen by dragging them into another position with your mouse. Change the preview image or the font by double clicking into the respective box. Make all the necessary adaptions in the menu that opened up.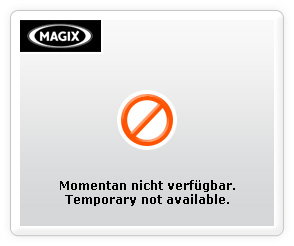 When you are done with the settings, you should take one more look at your DVD-menu and check all the details before burning your project on DVD.
We are wishing you a lot of fun and success creating your DVD-menu background video!