This tutorial will show you how to create an individual DVD menu with media files from Catooh and MAGIX Movie Edit Pro.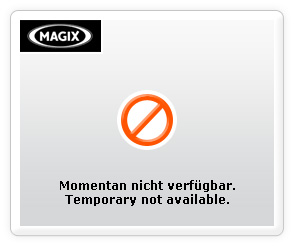 Choose content for the DVD
Before you can start working on your individual DVD menu, you have to decide which movies and slideshows you want to be on the DVD. Open them in your MAGIX Movie Edit pro. Click 'File' and 'Load movie'. When you are opening several movies, a popup will apear and ask you whether to close the other movie or keep it opened. Click 'Don't close' when you want all the opened movies to be burned on DVD.
When you have opened all your chosen movies, you can click on 'Burn' to open the DVD menu editor.
Choose a Layout for your DVD menu
On the bottom of the DVD menu editor you can choose between several menu layouts. There are layouts matching many different topics. Some animated, some static. Some in 4:3, some in 16:9. To be able to work absolutely free, you should pick a static menu. For this tutorial we have chosen a default layout in 4:3.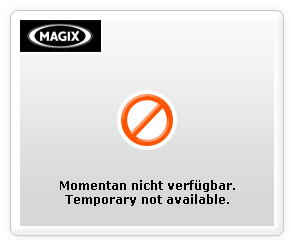 When you have chosen a layout, you just have to mark it by clicking at it once (it will then be marked with a light blue frame) an click on 'Assign'. It will then appear on the preview screen.
Activate the advanced mode
If it is not yet activated, you have to set a checkmark in the small box in front of 'Advanced mode'.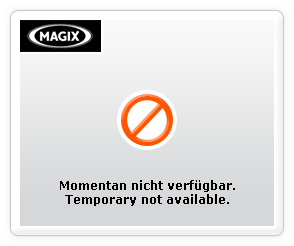 This is necessary to open another menu which gives you many adjustment possibilities for your DVD menu. Most of the settings have to be done in the 'Menu Options'. Thus we will go into detail about that.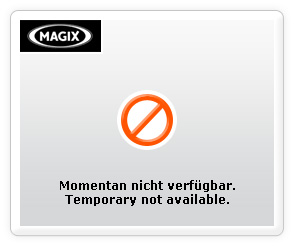 Adjust the background
Your DVD menu will be especially individual when you use a private photo or video as background. This can be one of you and your father as an example. But you can use other media as an alternative just as well.
To use a background image, you have to activate it by setting a checkmark in front of 'background image' in the 'Menu Options'. After done so, click on the button behind it. A new menu will open up in which you can upload an image from your PC or pick one that is already included in MAGIX Movie Edit pro. You might as well use a frame out of one of your videos. Just pick the right frame by moving the time bar. In case you do not find anything you like, click on 'For more menu backgrounds, click here!' to be directed to Catooh where you can find several background images.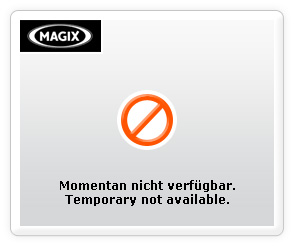 When you have chosen a background image, click 'OK' to save it and return to the DVD menu editor.
In alternative to a background image, you can use a background video. To add one works almost in the same way as described above. Set a checkmark and then click on the button behind 'background video'. You can load a video from your PC, use a video that has come with MAGIX Movie Edit pro or use a sequence from your own video. And again, Catooh offers you several background videos. To take a look at them, open 'Click here for more background pictures!'.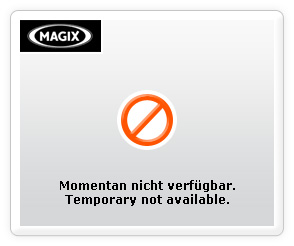 When you have chosen a video, you can do some more adjustments under 'Options'. When you are done, click 'OK'.
Manual arrangement
When you are done with the background settings, you can work on the menu elements on screen. Click 'Arrangement' above the preview screen. Several buttons will appear, which will help you to do some adjustments.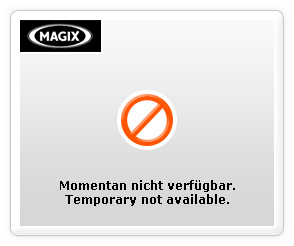 In addition, all menu elements on the screen appear with a frame. If you double click into that frame, a new window opens where you can do some changes. You can change the title, the font and its color. Above that, you can pick a frame out of the movie, which you want to be the menu's title picture or load an alternative image from your PC.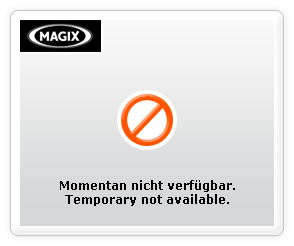 After that, you can decide what you want to happen, after the video has ended. But if you burn a simple DVD with different content, you should leave the mark where it is.
When you are finally done with your settings, click 'OK' and enjoy your individual DVD menu.
Highlight your DVD menu
But that is not where it ends! Your DVD menu may already look pretty good, but there is still a certain something missing: background music. To use a song of your choice, set a checkmark in front of 'background music' and then click on the button behind it. A window will open from which you can load a song from your hard drive and useit for your menu.
Tip: You can find suitable music for that purpose at Catooh in the category "Songs".
It makes sense not to use a complete song but only a part iof it as background music. To cut out a sequence of a song, leave the DVD menu editor and return to the 'Edit' mode. Pick a song from the 'Import' menu and drag it into a track. Then cut it by using the scissors symbol or by pushing the audio track together.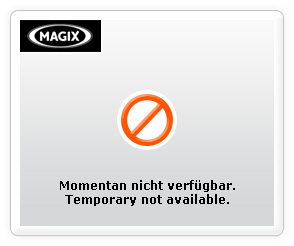 Then add a fade out at the end of the audio track, by clicking on the box and moving it to the left. After doing so, you have to export the audio track. Click 'File' → 'Export movie' → 'Audio as wave'. Name the new audio file and choose a storage location. Then return to the DVD menu editor and add the newly cut audio file to your DVD menu.
Burn the DVD
Now you are really done and just have to burn your films and your individual menu on DVD. Just click on 'Burn' next to 'Export' underneath the advanced menu.
Have fun by creating your own DVD menu!