Music, special effects, natural sounds… The quantity of audio files at Catooh is huge, just as their range of use. Whether it is for music and film productions or for private photo shows and business presentations – music and effect sounds always guarantee liveliness.
Thus it is no surprise, that selling audio media at Catooh is especially attractive. For further useful tips and information from our editors, read the tutorial below.
What you are recording is up to you and your fantasy. Animals in a zoo, churchbells on the village square, chirring crickets on a summery meadow or people in a café… There are many atmospheres worth to be recorded. A dynamic bassline, a whole rock band or even a symphonic orchestra… There are no limits for music, too. Laser sounds like on a space ship, shrill voices like those from a cartoon or everyday and special sounds for the postproduction of movies and music… Even in the field of sound effects, the prospects seem to be mere endless.
To be successful as a seller, you should take certain things into account. You can find a subsumption of our technical, judicial and creative requirements in our PDF manual "Information for sellers".
To each his right
Just as people shown on photos and videos have certain rights, audio files are subject to personal- and copyrights, too. When it comes to music productions, the legal basis is quite complex, just as with other types of audio recordings. But here are some basics:
The requirements Catooh has for the legal validation of media are more strict than usual and can, in some points, vary from common legal regulations.
Let us remain with the music. As a basic principle, we expect you to only offer media for sale, that you yourself created. Songs that have been written by others, no matter if it was a famous composer or just someone out of your private environment, cannot be sold at Catooh, due to the fact that you do not own the copyrights. When you are using instrumental loops for creating your music, have a look at the general terms and conditions of the provider, to find out whether you may use them for commercial prodcutions.
When you yourself are responsible for all the elements of your music production, only you have to sign an artistic authorization and attach it to your media upload as a photo scan. In case other musicians or vocalists helped you, you have to let each of them sign an artistic authorization, too. With this authorization, they allow you to sell the piece of music at Catooh. When you are not recording music, but a spokesperson, you also need an artistic authorization from that person.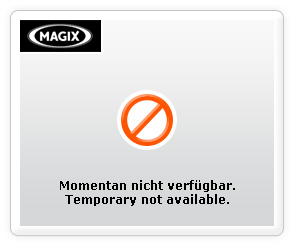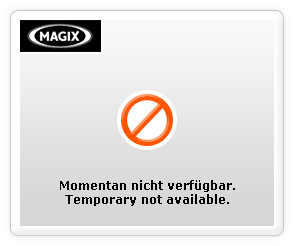 Rule of thumb: Whenever a human voice can be heard or a musical instrument is played by hand, you need an authorization from the artist.
A further legal aspect comes into play, when you are making atmospheric recordings. You can infringe law faster than expected. Besides the personal rights of people, who can be heard on your recordings, domestic authority and property right can come into action.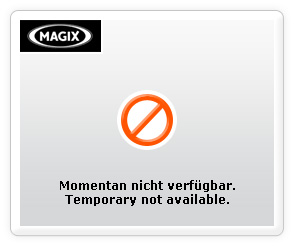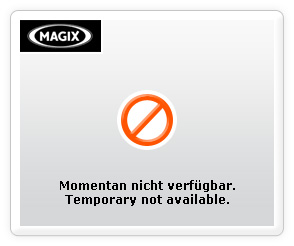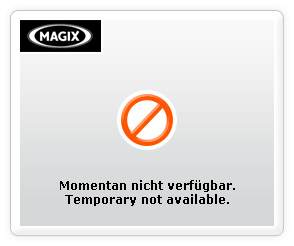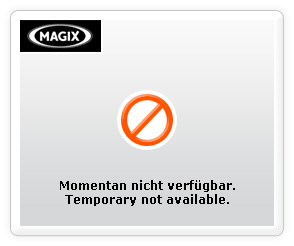 That is the case, when you are, for instance, recording in a zoo, a shopping mall or in- and outside of landmarks. Many private and public institutions forbid audio recordings whithout permission in their house rules. If you violate these conditions, you are making illegal recordings, which cannot be sold at Catooh. The animals in the zoo are the private property of someone, just as the chime of churchbells can be copyrighted due to its prominent character. The same applies to commercial audio recordings in public and private transportation means, in shopping malls, government buildings and many other places of that kind. To be able to sell such recordings, you need a property release from the respective institution, which you have to upload together with your media, just as you have to do with the artistic authorization.
Tip: In case you are not sure, whether or not your audio recording infringes any copy- right, domestic authority or property right, play it safe and ask the competent authority (owner, administration or else) or have a look into the house rules. Keep in mind, that the judicial regulations can vary in different countries.
Recordings of the voices of pedestrians on the street or of people in a museum, are also subject to personal rights and require an artistic authorization. When you are secretly recording people and publish those audio files, you incur a penalty.
Right recording
Make sure that you always use an adequate microphone and adjust the input level to the respective conditions. Try to avoid any kind of disturbing noise. Thus take care of everything you can hear. A rushing highway disturbs your recording of a peaceful summery meadow and you should not try to record the cozy atmosphere of a sidewalk café, when there is a huge construction site right around the corner. The noises that we manage to fade out in our everyday life, are perfectly hearable on audio recordings and distract from the main content. So, before recording, take a close look at the location and try to figure out, if it is convenient or not.
To highlight the main content of your recording, always direct the microphone onto the sound source. When you want to record ambient sounds, use an omnidirectional or bi-directional microphone instead of an unidirectional microphone. They manage to record a wider radius than an unidirectional microphone, which is best for recording sounds from only one direction. Inform yourself about the different types of microphones, before you start recording, to make sure you are using the right microphone for every situation.
Quality and postproduction
As with every product, quality is an important selling point when it comes to audio media.
For a start, we make basic technical demands concerning your audio media. Upload recordings as umcompressed wave files with a rate of 44,1 kHz. The audio signal must be in 16-bit-stereo minimum. We do not accept mono-recordings or recordings with more than two audio tracks, such as surround sound 5.1.
When you are uploading audio files in the Ogg Vorbis format, the variable bit rate needs to be at least 192. When you are uploading Ogg Vorbis files, you can only sell private licences, due to the lower quality.
Tip: The higher the quality of your audio files, the more diverse the options to sell licences. Our editors are creating various versions of your audio files, depending on the different licences. The better the media, the more versions and licences can be offered.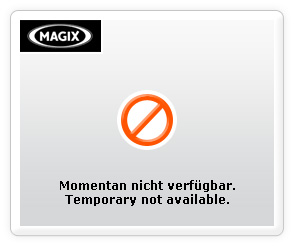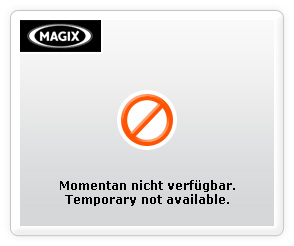 When you are beginning with the postproduction, make sure that your sound is not being distorted. In case your recordings are too loud, the amplitudes that go beyound the entrance area are clipped (clipping). This creates disturbing noises, that lower the quality of your audio files and make them useless for sale.
Also take care of a well-balanced volume ratio between the single elements, while mixing, and make clear cuts and fades. Cropped beginnings or endings of songs and sound effects are also a reason for a refusal.
For further tips on audio mixing, take a look at the "Tutorial: Soundpool Basics", section "Mix".
Final spurt: entering metadata
Before your media can be sold, you need to upload it and enter the metadata into our online database. Open the Upload list, after logging in at catooh.com, and click on "Upload media files". Choose the media you want to upload to our server, accept our agency contract and click on "Upload now".
After that, you can begin to enter metadata. Sort the audio files into certain categories (e.g. [Songs, Decades, 1920's], [Songs, Rock, Pop Rock] or [Sounds & Fx, Sound Effects, Natural Effects, Animals, Birds]) and add keywords. Try to think about the keywords you would use, to find a media file such as yours. Enter keywords such as the names of effects that are used, the instumenation or the genre, to alleviate the search for potential customers.
Another important point is the description of your media files. Some sellers write things such as "A song with a beautiful melody" or "My first try. I hope you like it!". Descriptions like these are not very helpful for customers. Instead, try to describe the potential fields of use for your audio file, name the genre, describe atmospheric and dynamic changes in your songs or, simple as it is, name the technical details of your file: "Film Music – Ogg Vorbis (192 kBit) / Wave (16 Bit / 44,1 kHz / stereo) – 2:08 min".
When you are entering names for your files, try to use explicit ones. Especially when you are uploading sound effects, you should enter names that describe what can be heard in the recording, such as "big dog barks" or "children on a playground".
When you are done entering the metadata, click on "Send all".
Now you are almost done. The last thing you have to do, is publish your media. To do so, mark all the completed media files in your "Upload list" and click on "Publish" to enable them for sale.
Our editors will now check your media and, if all criteria are achieved, activate them for our media catalog. You can identify the published media files by their green mark in the "Upload list".
In case your media is not accepted, you receive an e-mail with the reason for refusal. If it has been rejected due to incomplete Metadata, your medium will be marked red in the Upload list and you will be able to re-edit it.
We hope that the tips in this tutorial were useful and wish you lots of success, selling your audio media at Catooh!