When you have a look at the videos we are offering at Catooh, you will see, that they are manifold. There are technically demanding computer animations, impressive shoots of landscapes and everyday scenes as well as videos relating to special topics such as sport, party, love and many more.
For you as a film-maker, this means the possibility to offer videos with various content at Catooh. As long as you are not presenting sexual acts, violence or content that is in any way illegal, there are no limits set on your creativity.
To take a look at our basic technical, judicial and creative requirements, read our PDF manual "Information for sellers". Additional tips from our editors are offered to you in this tutorial.
Video composition
Although the topic of your videos is up to you, there are certain demands we have on the composition of your media.
When working on your videos, try to think of the fact that the buyers often need them, to combine them with their own media. So pass on adding further elements, such as lettering and do not edit complex scenes by cutting together several shots. It would be ideal, if you would offer several shots out of different perspectives (close-up, long shot, different camera positions etc.) relating to one topic or if you would arrange different scenarios, for instance various motives or locations.
Changing colors in the postproduction or anything similar to that, is also something that you should leave up to the buyer – such things depend on what he wants to use the video for.
Before shooting a video, you should think about what it should look like. The compositon, the topic and maybe the atmospheric sounds… Have a look at the area you are recording at, try various perspectives and make some test shoots before you start filming the actual video. So when you are done filming, you will only have to cut the video and probably remix the audio track in the postproduction before uploading it to Catooh.
Lack of composition is a frequent reason for our editors to refuse media to be added to our Online Media Library. To create an interesting video, and all that with only one shot, it needs more than just filming something. You need to create interest on the side of the audience, thus you have to lead the viewers gaze onto your motive and show it to him in a way, that is special and diverts from the look he has on the things in his everyday life. Of course, your video may be documental. But you might just as well use the camera to interpret the things you show and offer a subjectified view. Symbolic videos, whose content goes beyound the mere visible, continuously appeal to our customers.
You can create this effect, by using unusual camera perspectives or by presenting certain elements as metaphors for a bigger topic. Direct the viewer's gaze with camera movements and zooms and let him discover the whole motive bit by bit.
A lively market place will probably be interesting for the viewer, even if you just film it from a static point of view. A wide, peaceful landscape or a building will probably be more fascinating, when you slowly discover them as a whole by using a pan shot.
When you are shooting videos for sale, you should always think about the purpose they fulfill for the customers. Try to avoid, making videos that are too special and concentrate on more general topics instead (seasons, vacation, spare time etc.). Recordings of your personal environment may be interesting four you, but outsiders are missing the necessary relatedness. So leave personal content to the customers themselves.
For further information in image composition, take a look at the Tutorial "Sell photos successfully".
Legal aspects
Sooner than you think, you are confronted with legal regulations when you are filming videos. While the amateur film-maker does not need any official approvals for the home use of his media, for you as a commercial film-maker there is no way around it. When you are filming people, buildings or objects, you inevitably come in contact with personal rights, domestic authority or property rights. And due to the fact that many video cameras also record audio tracks, you can be confronted with copyrights to music and spoken word. So as a commercial provider, you need to cover yourself in this regard. Here is what you need to consider: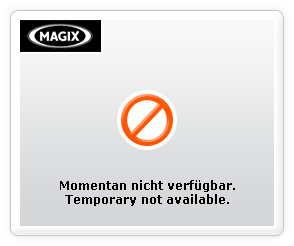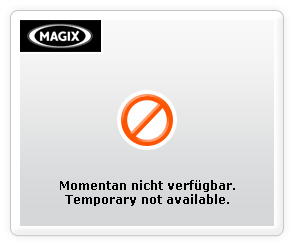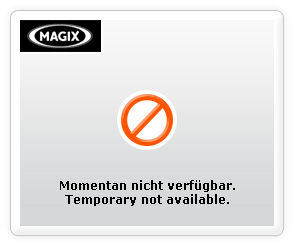 The requirements Catooh has for the legal validation of media are more strict than usual and can, in some points, vary from common legal regulations.
Generally, you are only allowed to sell media at Catooh, that you yourself created and whose copyrights you own.
Every person has the right to her own picture. When you are filming people, no matter if they are alone or in a group, you need to get their permission for selling the video. Therefor you need to let them sign an artistic authorization, which you can download here. When you are uploading your video files to Catooh, you need to add that authorization as a photo scan. In case you are filming children, you need an authorization from their legal guardians. Each person on your video needs to sign an own authorization.
When you are filming the property of others, such as pets, vehicles, residential buildings or stores, you need a property permission from the owner, to be able to use the recordings in a commercial way. The same applies to recordings of public institutions, such as train stations, churches, museums or sometimes even landmarks. In their house rules, those institutions often forbid filming inside without permission. Beyond that, some buildings can even be protected by copyright. That is why it is forbidden to use photos and videos of the nightly Eiffel Tower in Paris for commercial purposes without a permission. The light installation that is powered at night, has been copyrighted, thus a commercial dispersion without permission means a copyright infringement. In such cases, you need a property permission that the owner or another competent person has to sign and which you have to add to your upload, just as you need to do with the artistic authorization.
Infringement of personal right, property right or copyright can lead to action for an injunction and a claim for paying compensation. Thus you should always play it safe and get yourself a filming permit and a permission for the commercial usage of your recordings.
When you are filming videos with an audio track, you need to take care of not recording music that is copyrighted. It can be extremely time consuming, to find the copyright owner. That is why it is much easier to simply delete the audio track, for instance, when you have been filming on a fair or inside a discotheque.
Copyright also relates to the spoken word. So when you are filming a public speech, make sure to get a permission from the orator. Otherwise you should delete the audiotrack.
Videos showing copyrighted pieces of art, company names, company logos or other trademarks, cannot be sold at Catooh and are refused by our editors.
Technical aspects
Next to a lack of compositon, technical scarcities are another frequent reason for the refusal of media. Please consider our technical minimum requirements, before uploading videos to Catooh.
We accept two different container formats, for which the settings have to be as follows:
container format Quicktime (.mov), video codec M-JPEG with a minimum quality of 85%, audio codec uncompressed (PCM WAV), 16-bit stereo at a rate of 48 kHz

container format MPEG (.mpg, .mpeg, .mpv, .m2v), video codec MPEG-2, audio codec MPEG-Audio, 256 kBit at a rate of 48 kHz
Audio tracks are optional. The minimum resolution for videos is 720×576 pixels (PAL) or 720×480 pixels (NTSC).
Valid combinations of aspect ratio, field mode, resolution and frame rate can be found in the corresponding overview on page 8 of the PDF manual "Information for sellers".
To make sure you are always using proper settings for your videos, you can use the Catooh MPEG-2 presets. They are included in MAGIX Movie Edit Pro 15 and MAGIX Movie Edit Pro 15 Plus and make it much easier to export movies, since the settings are all done and you have to do only few adjustments.
Tip: Some providers have problems with the anamorphic Quicktime export, so that black bars appear in the exported video. That happens, because the aspect ratio is automatically calculated on the basis of the image resolution. But the aspect ratio can divert from the format of the video on the image track.
To avoid the emergence of black bars, you simply have to adjust the aspect ratio in the object properties. Just right click on the video on the image track and open 'object properties'. Now adjust the Aspect ratio. For exporting SD PAL 720×576 choose 5:4, for exporting SD NTSC 720×480 choose 3:2. Now you can export the video, proceeding as usual.

Further technical requirements refer to the quality of your videos. When you are working with camera movements, you should make sure that they are not blurred. Thus always use a stand for your recordings. We do not accept blurred videos for sale. The same applies to videos with compression artefacts, such as pixelated areas. Such artefacts often appear when the video-bit-rate is too low or when videos have been artificially enlarged.
In case you want to offer a video that is including an audio track, make sure that there is no disturbing noise, such as a strong hum or hissing. Videos with audio tracks that include unfitting sounds are also excluded from sale. This can be voices of people outside the frame or car noise in the background, that does not match the shoot of a peaceful landscape. Audio tracks such as these only confuse the viewer or disturb the image, so you should delete them right away. In case you want to replace the audio track by an artificially created atmosphere, you can use matching atmospheric audios and add them to your video.
If your original audio track is clean and does not include any disturbing noise, even if it only is ambient sound, you can keep it in the video.
For more information on our technical requirements for audio tracks, take a look at the Tutorial "Sell audiofiles successfully".
Upload and Metadata
You should always upload your videos in the highest possible quality. The higher the quality of the uploaded video, the more sub-versions can be generated.
To upload your videos, open the Upload list after logging in at Catooh. Click on 'Upload media', select your videos, accept our agency contract and then start the upload. After doing so, you will be asked to enter Metadata. This data allows our customers to find your media via our search function. So make sure you are entering correct keywords and sort the videos into the right categories (e.g. [Videos, Real Video, Continents, countries & cities, Europe, Cities, Amsterdam] or [Videos, Real Video, Symbolic, Love & friendship]).
If your videos are characterized by special perspectives or camera distances, it is reasonable to add their terms to the keywords (such as fish-eye, close-up, knee shot etc.). Always try to think of the keywords you would use, to find a video like yours. Can your video, beyond that, be allocated to a special symbolism (love, joy, sadness) or another superior topic? Then you should not only add those as keywords but also sort your media into the respective categories.
It is also important to add a short description of the video content. Try to work with exact words, that describe the main topic of the video. This can be the location of your film or the plot. And might sound like that: "child runs across a meadow" or "Kitesurfing on Ibiza"
Now you have to choose the licences you want to sell, so we know which sub-versions of your medium need to be created. In the end, you have to upload the necessary permissions for your video.
When you are done, click on "Send all".
Now you are almost done. The last thing you have to do, is publish your media. To do so, mark all the completed media files in your "Upload list" and click on "Publish" to enable them for sale.
Our editors will now check your media and, if all criteria are achieved, activate them for our media catalog. You can identify the published media files by their green mark in the "Upload list". In case your media is not accepted, you receive an e-mail with the reason for refusal. If it has been rejected due to incomplete Metadata, your medium will be marked red in the Upload list and you will be able to re-edit it.
We hope the tips in this tutorial have been helpful and wish you a lot of success, selling your videos at Catooh!