Spice up your videos and excite your audience. Back in the old days, special effects were to be seen only in huge Hollywood productions or music videos. But that is different now. Working with special effects on your own movies has become pretty simple nowadays. And MAGIX Movie Edit pro and Catooh are making it even more simple. With only small effort you can achieve an astounding outcome.
Special effects from Catooh
MAGIX Movie Edit Pro includes a whole lot of audio and video effects. You find them in the 'Effects' menu of the 'Media Pool' window. But even more effects are waiting for you at Catooh.
Connect to Catooh from MAGIX Movie Edit Pro. You can find video effects in the category "Video\Special effects". Audio effects can be found in the category "Sound & FX\Sound Effects". Or search for effects with thematically limited keywords.
Tip: To create more atmosphere, you may underlay your film with whole songs. You can find them in the category "Songs" at Catooh.
You can find the downloaded media under 'Downloads' and add them to your video with a double click or via drag'n'drop.
Bring photos to life with video and audio effects
You can set your photos in motion with video effects that, for example, use the bluescreen or greenbox technology. Many of the video effects you can buy at Catooh are working with these technologies. This way, you can use them individually (e.g. when they are on a black or white background) or place them on a photo.
If you chose a photo and an effect, you will have to open the 'Effects' menu and click on 'Video Mix FX'. To apply an effect with a black background, click on 'Blackbox' and drag it onto the special effect. For effects on green background, you have to choose 'Greenbox', for those on white background 'Whitebox' and so on.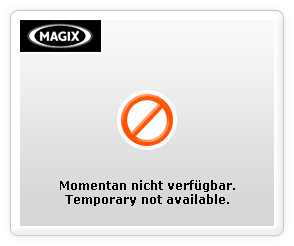 Mark the effect and drag it onto your effect on the image track. It will be applied automatically.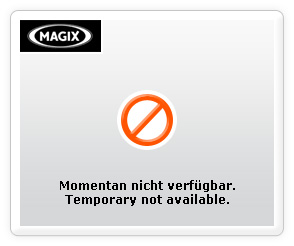 Tip: Underlaying videos with effects works like this as well.
To create a more realistic effect, you should add a matching sound effect. You can find 'Real sounds' and 'Sound effects' at Catooh in the categories "Songs" and "Sounds & FX" or search for them with keywords. When you have found a suitable sound effect, you can place it in a track beneath the respective scene in your video. Make sure pictures and sounds synchronize.
Above that, you can work with audio effects. Just open the 'Effects' menu and click on 'Audio FX'.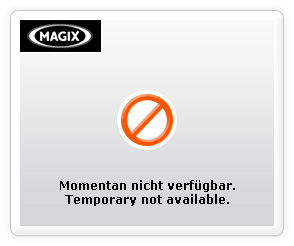 If you chose an audio effect, just drag it onto the audio track that you want to change. The program will apply it automatically.
Color, saturation and contrast – easy to change
If you do not like the color of a scene or want to intensify it, you can work on it with the 'Visual FX Editor'. To open it, right click onto the scene you want to work on and then click on 'Video effects'. After the editor opened, you can easily change the color of the scene. You can see a preview of your changes on the monitor in the middle. This way you can directly see the effects of your modifications. If you are satisfied with the changes, you just have to click 'OK' and the scene will be modified.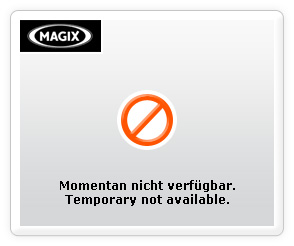 In so doing, you can add a hint of afterglow to an ordinary clouded sky, make the ocean seem a little bluer or turn your video into a black-and-white film.
Embed your video into a thematic frame
You may as well embed your video into a thematic frame, a newscast for example. To do so, work with video effects (in the 'Effects' menu), soundeffects, animations and lower thirds from Catooh or newsticker titles (in the 'Titles' menu) and so on…
Tip: You can find media of the different types matching to many themes at Catooh. Just type in the respecting keyword into the search field and let the wide range of products surprise you.
Or try and give your video an old or funky look. Use one of the effects that are included to MAGIX Movie Edit pro. Just open the 'Effects' menu and then go to '1-Click FX' → 'Improve' and pick an effect (e.g. 'Old movie').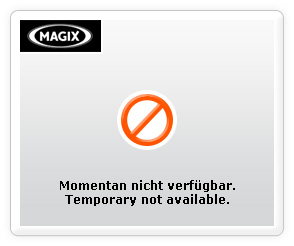 Then drag it onto the respective scene. The program will automatically apply it to its full length.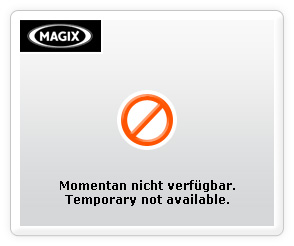 Humorous Decoration
If you want to give your video a more humorous touch, best use some of the decoration elements that are already included in MAGIX Movie Edit pro. You can find them in the 'Effects' menu under 'Decoration'. There are animated effects as well as static ones.
First mark the picture or video you want to work on. Then activate your chosen effect by clicking on it. It will then be laid onto the picture. To adjust the size or position in the image, right click the scene and open 'Image size and position' or press SHIFT+D.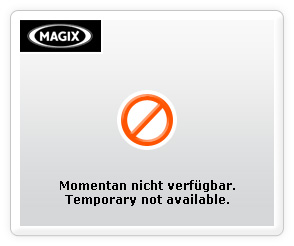 Tip: More decoration elements can be downloaded at Catooh in the category "Templates & Effects" under "Decoration Elements".
Emphasize scene changes with animations
Catooh offers you a wide range of thematically different animations. You can use them to separate scenes or add more material to your video. You will find animations at Catooh in the category "Videos\Animation". After downloading them, you can drag them onto a track into the space between two different scenes. To create a smooth transition, you should work with fades. Open the 'Fades' menu and choose a fade. Then drag it onto the intersection between a scene and the animation.
Finally, you will only have to burn your film on DVD or export it onto your hard disc, before you can present it.
Have fun messing about!